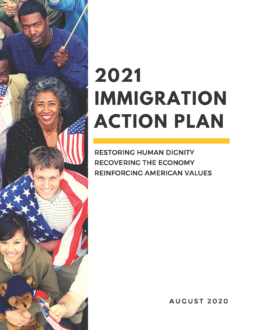 2021 Immigration Action Plan
By centering human dignity, family unity, community well-being and American prosperity, the 2021 Immigration Action Plan is designed to reinsert and rejuvenate core American values and power the economic recovery of our nation. The 2021 Immigration Action Plan is a set of concrete, actionable and fully articulated proposals addressing every stage of immigration policy and processing for the next administration.
Led by the Immigration Hub and America's Voice, more than 100 organizations, including the Women's Refugee Commission, have worked together over a period of nine months to develop detailed policy prescriptives, instructions for implementation, and a clear vision of our expectations.
United States
Migrant
Asylum
Detention and Separation
Rights and Justice