Brave. Strong. Resilient. These are the words that come to mind for many of us who have the honor of working directly with refugees and refugee-led organizations. It's why the Women's Refugee Commission (WRC) and RefugePoint founded the Refugee Self-Reliance Initiative—a multistakeholder network of organizations and individuals breaking barriers to create opportunities for displaced people.
At the heart of this work are the displaced people who know best what they need to restart their lives, support their families, and contribute to their new communities. It's why we listen to them. We are continuously inspired by their stories. We hope you will be equally moved by these profiles of refugee self-reliance.
---
Take Action
Join WRC and the Refugee Self-Reliance Initiative in showing your support for refugee self-reliance by sharing a tweet.
---
Patrick (Nairobi, Kenya)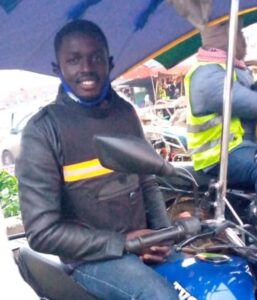 In 2020, Patrick—a refugee now living in Nairobi, Kenya—participated in RefugePoint's Business Development Skills training to learn how to start and run his own business and advance his self-reliance. When asked what business he'd want to start, Patrick beamed as he proudly stated that he wanted to own a boda boda (motorcycle) so he could start his own taxi business.
Within seven months, RefugePoint helped Patrick save enough money to take full ownership of a motorcycle and start his taxi business. As his income has grown, Patrick has moved his family into a one-bedroom apartment—a significant upgrade from the single room they lived in.
Looking forward, Patrick sees a brighter future for himself and his family. When we asked him what message he would give to other refugees to give them some hope despite their circumstances, he said, "Work hard, do your best, and have a goal. Keep saving as much as you can. If you work diligently and patiently, your work will grow. Plan well to know what you can use and what you can save."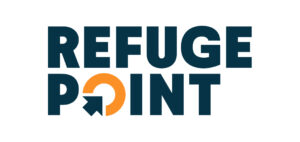 Learn about RefugePoint's Self-Reliance Work
---
Sitti (

Jerash

"Gaza" camp,

Jor

dan

)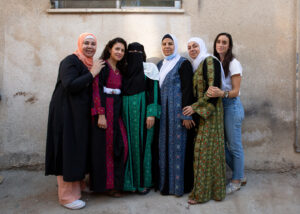 The Women's Refugee Commission has been proud to work with Sitti Social Enterprise, a conscious lifestyle brand committed to the self-reliance of refugee and displaced communities through long-term employment opportunities and skill development training, empowered by an inclusive global economy. Sitti produces, among other things, plant-based soap made from sustainably sourced ingredients, including olive oil from local Jerash farms in Jordan, crafted by talented artisans in Jerash Refugee Camp.
Sitti works to support education and skill development opportunities through its soap artisan training and other professional training programs and aims to provide sustainable, long-term employment opportunities through partnerships with community-based workshops and the Sitti global brand.
Sitti believes in empowering refugee communities to lift themselves out of poverty through accessible education, sustainable employment, and an inclusive global economy. "Sitti" (si-tee) means "My Grandmother" in Arabic. Sitti is committed to authenticity, inclusivity, community, self-reliance, and sustainability, which are the values they inherited from their ancestors, passed down over generations. Sitti is a state of mind that transcends borders, rooted in tradition.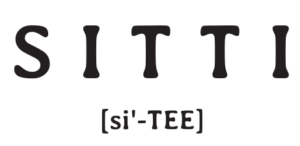 Watch a short video about Sitti
---
Ruby (Barranquilla, Colombia)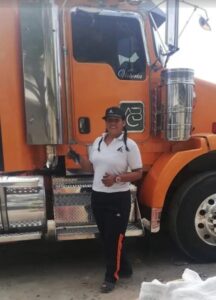 Ruby is a refugee from Venezuela who arrived in Colombia five years ago with her family, where she created a tire repair and car and trailer maintenance shop in Barranquilla. She participated in HIAS´s Entrepreneurship School with Gender Lens (ESGL) and in an innovative and creative way, she built her own machines (manual tire changer, motorcycle tire changer, vulcanization press) using reusable materials to improve and expand her services. Ruby also benefited from HIAS's support to open a bank account, which has helped her grow her business. Ruby is currently employing five people through a modality called "payment for work."
Partnership with HIAS has been fundamental to Ruby's empowerment and autonomy, and her determination has led her to be successful in a male-dominated field. She has also inspired her 16-year-old daughter to become an entrepreneur in the future.
When asked to describe in her own words how the ESGL helped her, Ruby said: "We have implemented values in the company, communication with employees is now more fluid, customer service has improved, we have more income, we achieved to buy other tools that we need, and we have created a savings plan."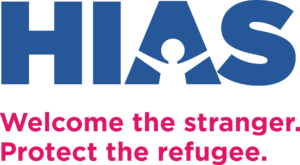 ---
Mahdi (Indonesia)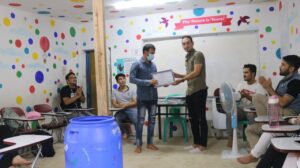 Mahdi is an Afghan refugee who volunteers for the Refugee Learning Nest, a community-based education organization in Indonesia. Through various activities, they help young and adult students from different countries practice their English and public speaking, and build confidence. The Refugee Learning Nest also organizes workshops and events for the physical and psychosocial health of resettling refugees.
Writing in his own words, Mahdi said, "The changes that we bring into everyone's life might be different. For example, I am a volunteer at Refugee Learning Nest (RLN) for almost six years. RLN has motivated and encouraged me to wake up in the morning and think of something positive instead of counting my problems here as a refugee.
"Through my work in teaching, we have helped the students to connect with professionals by organizing workshops and connecting them to professionals. This is to make sure everyone has gotten the best from these events. Self-reliance starts within yourselves: once you have agreed with yourself and have the commitment and dedication towards learning, opportunities [become] available. Once the refugees can take care of themselves financially, we can get good results in other areas of the challenges that refugees are facing in Indonesia."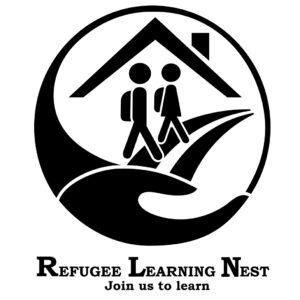 Learn about Refugee Learning Nest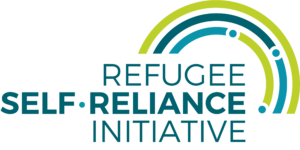 LEARN MORE ABOUT THE REFUGEE SELF-RELIANCE INITIATIVE
Economic Empowerment and Self-Reliance