Events
2021 Voices of Courage
The Women's Refugee Commission's annual Voices of Courage event celebrates WRC's impact, our partners, and our 2021 Virtual Voices of Courage honorees. The Voices of Courage raises critical support. Please make a gift today or start a fundraiser.
This year's Virtual Voices of Courage, which streamed live on YouTube on April 29, 2021 at noon ET, was an exciting gathering. Watch a replay of the event, which is free and open to all.
---
Featuring
A conversation with our inspiring 2021 Voices of Courage honorees, featured below.
Special guest host Grammy Award-winning artist Emmylou Harris.
Musical performance by artist Jackson Browne.
Our Corporate Leadership Award will be given to Mastercard.
The opportunity for you to create your own fundraiser with your family and friends to support WRC.
---
2021 Voices of Courage Award Recipients
Dr. Amani Ballour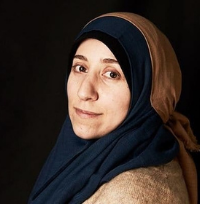 Dr. Amani Ballour, 33, is a Syrian resident pediatrician and an advocate for women's and children's rights. She worked as a doctor in an underground secret hospital "The Cave" during the siege of eastern Ghouta, a suburb of Damascus.
Amani graduated from the faculty of medicine at Damascus University in 2012. She began further studies in pediatrics, but elected to abandon her studies to start working as a doctor immediately, to help casualties of the Syrian Civil War. Rather than flee, Amani stayed to help her countrymen and women under the siege and bombardments by working at The Cave. For six years she worked under extremely difficult conditions at The Cave and saved thousands of lives. In 2016, she became the hospital director, becoming the first and only woman to manage a hospital in rebel-held Syria. She managed the hospital until she was exiled and forced to flee. She is currently living in Germany, where she married a Syrian man.
Amani's aim is to help other women and children in conflict areas. She is currently working on establishing a foundation in partnership with the Belgian King Baudouin Foundation.
Amani received the distinguished Raoul Wallenberg prize 2020 for her courage and humanitarian work, and was the subject of the Oscar-nominated documentary "The Cave."
Faridah Luanda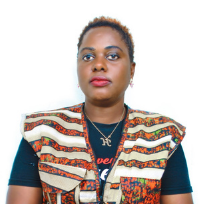 Faridah Luanda, 23, is a refugee youth leader and activist, originally from the Democratic Republic of Congo (DRC).
After her husband was killed, Faridah fled DRC and lived for a time in the Kyaka II settlement in Uganda with her son and brother. There she started Da Vision Refugee Group to engage youth in music and dance to promote community engagement, girls' education, and sexual and reproductive health, and to combat gender-based violence and child marriage. She also founded One Touch, a solar-powered music studio, as a livelihood initiative where she and her brother produced songs about the community issues they were working on. Faridah also built and ran a vocational training for girls at risk of marriage and child mothers, making soap and sanitary pads.
Faridah was instrumental in helping her community confront the multiple challenges of the COVID pandemic. She translated and disseminated public health messages. With members of the Da Vision Group she created and distributed over 1,000 "tippy-taps" (handmade hand-washing stations) and 5,000 masks. She took an active role working with families to prevent existing issues intensified by the pandemic, such as child marriage and gender-based violence.
Faridah is a member of the UN refugee agency's Global Youth Advisory Council and Search for Common Ground's Global Youth Leadership Council. She recently resettled in Sweden.
Kandace Vallejo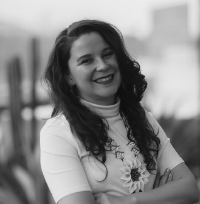 Kandace Vallejo is founder and executive director of Youth Rise Texas, an Austin-based organization that uplifts youth harmed by the criminalization or deportation of a loved one so that they may heal, learn, and lead. She is also the co-founder of the Texas Youth Power Alliance, and the founding board chair of Jolt Action, where, together with four other Texas-based youth organizations, she is working to create the largest youth organizing and voter mobilization efforts the Lone Star State has ever seen.
Prior to founding Youth Rise Texas, Kandace spent 12 years supporting the immigrant worker rights movement, building a diverse skillset while harnessing popular social movement energy for material improvement in immigrant's lives. Working alongside and uplifting groundbreaking efforts with the Coalition of Immokalee Workers, the Student/Farmworker Alliance, and the Workers Defense Project in states like Texas and Florida, Kandace aided the growth of the immigrant worker justice movement by laying the groundwork for the growth of game-changing models in worker-led supply chain/workplace monitoring programs.
Kandace holds a Master's in Education from University of Texas at Austin. She was a Kellogg Food and Community Fellow from 2011-2013 while working to build a youth food justice program for Latin American immigrant youth. She earned a Soros Justice Fellowship and was selected as a Robert Wood Johnson Culture of Health Leader for her work in founding Youth Rise Texas. Kandace continues to serve on the Board of Directors at Jolt Action.
Kandace has spoken and written widely on issues related to workers' rights, food justice, and immigrant rights. She has been published in multiple digital and print platforms, including book chapters in Be the Change: Teacher, Activist, Global Citizen and AK Press's Uses of a Whirlwind.
---
Corporate Leadership
Mastercard
WRC is also honoring Mastercard for their corporate leadership.
---
Special Guests
WRC's 2021 Voices of Courage features special guest Emmylou Harris, Grammy Award-winning musician. Musician Jackson Browne performs during the event.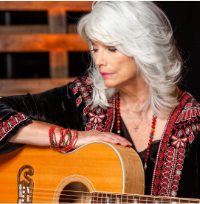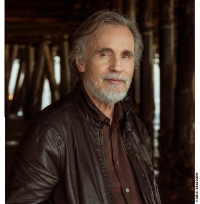 ---
Create a VOC Fundraiser
This year, you can create your own Voices of Courage fundraiser. This event raises critical funds for WRC. By creating your own fundraiser, you can have a personalized page to share with friends and family explaining why supporting WRC is important to you.
Need Help Building Your Fundraiser?
If you're interested in creating a fundraiser but could use some assistance in doing so, we are here for you! Send a note to Ashley McGuire, WRC's associate director of individual giving and events, to learn more on how you can support WRC with your own fundraiser.
---
Support WRC
This event raises mission-critical support. Please make a gift to WRC today.
---
Our Generous Sponsors
Major $15,000
Madelyn Bucksbaum Adamson
Frankel Family Foundation
JPMorgan Chase
Ivana Stolnik-Lourie
Leadership $10,000
AIG
Appel Charitable Fund
Joy Bunson
Daniels Family Foundation
Martha Gallo
Refinitiv
Susan F. Rice
Sandra Sennett Tully
Patron $5,000
Anne Bianchi Gundersen Foundation Trust
Blackbaud, Inc.
Julie Daum
Mrs. Dina Dublon and Mr. Giora Dublon
Jodie Eastman
Friedman Family Foundation
Barbara Hack
Orrick, Herrington & Sutcliffe
Stella Strazdas and Henry Forrest Fund
Debra Walton
Benefactor $2,500
Sarah Costa and David Phillips
JoEllen Finkel
Peggy E. Goldwyn
Kealy Family Foundation
Faye O. Richardson