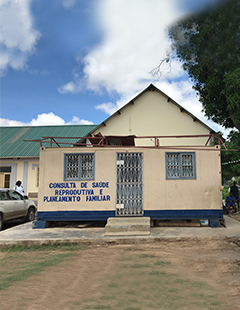 Recommendations to Strengthen the Provision of Contraceptive Services for People Affected by Crises
Published
The Women's Refugee Commission completed a landscaping assessment from 2018–2020 to evaluate and build the evidence base on barriers, opportunities, and effective strategies to provide contraceptive services to people affected by crises. Despite some progress made toward making contraceptives available in humanitarian settings, decision-makers continue to underprioritize contraceptive services in humanitarian health funding and programming, even as humanitarian needs are climbing at an unprecedented pace. This inattention undercuts the efficacy of humanitarian assistance and does a significant disservice to crisis-affected individuals.
Based on the findings from the assessment, WRC is partnering with the Inter-Agency Working Group on Reproductive Health in Crises (IAWG) and FP2030 to develop targeted recommendations to four sets of key stakeholders: donors, governments, humanitarian agencies, and development agencies. The briefs will provide each of these groups of decision-makers with recommendations to advance access to contraceptive services for people affected by crises.
Learn more about WRC's work on contraceptive services.
Photo: Reproductive health and family planning clinic within a rural hospital in Buzi, Mozambique. Credit: WRC/Katherine Gambir
Adolescent Girls
Women
Family Planning
Sexual and Reproductive Health and Rights
Donor Brief
Contraceptive services must be integrated into funding and programming, whether the donor typically funds humanitarian programs, development programs, or both. This is critical to ensuring preparedness for contraceptive access, continued services during an acute emergency, and longer-term sustainability. This brief provides recommendations to humanitarian and development donors on what you can do to improve access to contraceptive services for people affected by crises, and how to do it.